Demonstration
If you scroll down on the page I have included a dias show demonstrating the process of making a unique style of painting.
I use only three tools: a 5cm brush, a 2½cm brush and a palet knife. That's all. It's a very fun way to paint. I have taught others the technique and they all say they never thought they could learn to paint - let alone to paint with oils.
The Gallery
Look at the gallery below how this painting came about. I participated in an art exhibition in Hillerød and at the exhibition, I had the opportunity to set up my easel and work on a painting while people were watching.
The technique I use is unique because I work with the oil paint in layers - not waiting for each layer to dry.
The Painting
Creating the background first I add clouds, horizon, bushes, water (or land) and trees all one layer on top of the other.
I have displayed the painting I did at this exhibition - using this technique.
This particular painting can be yours for 4200kr. Size 50x70cm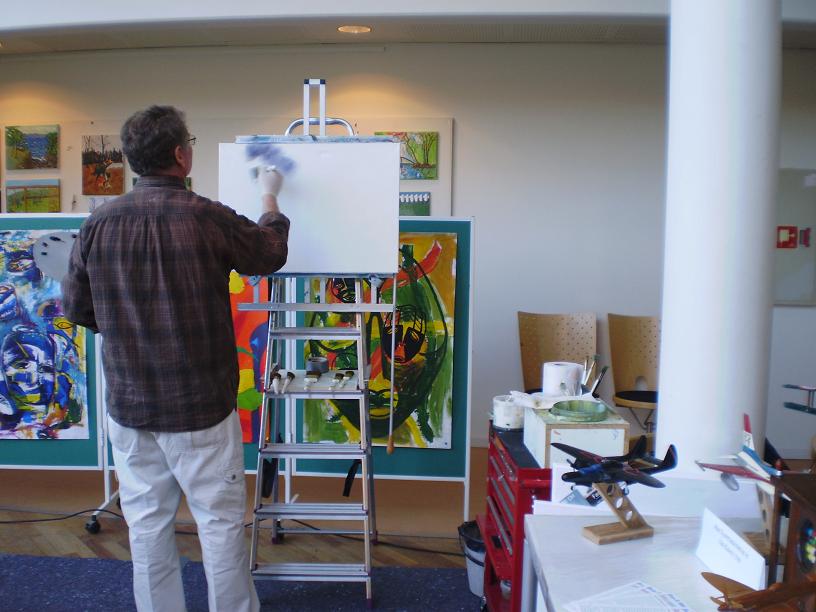 Working on the background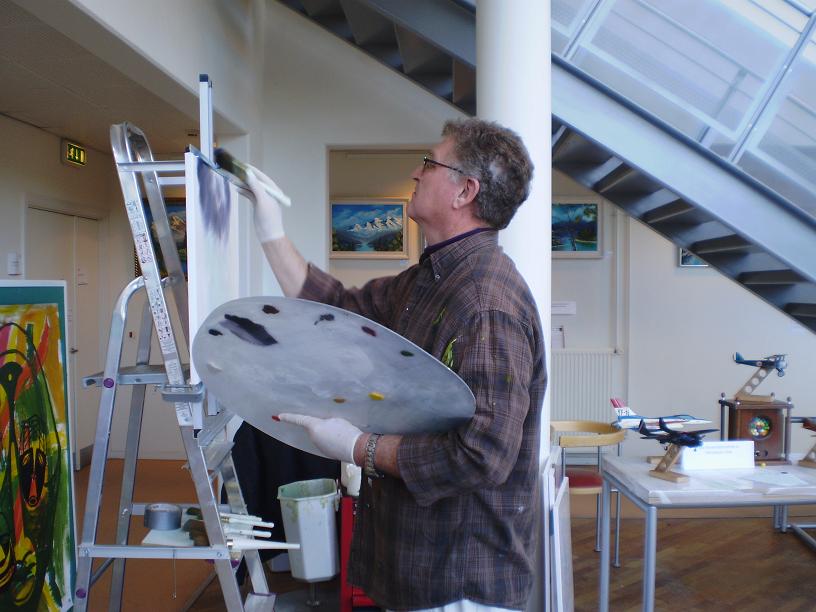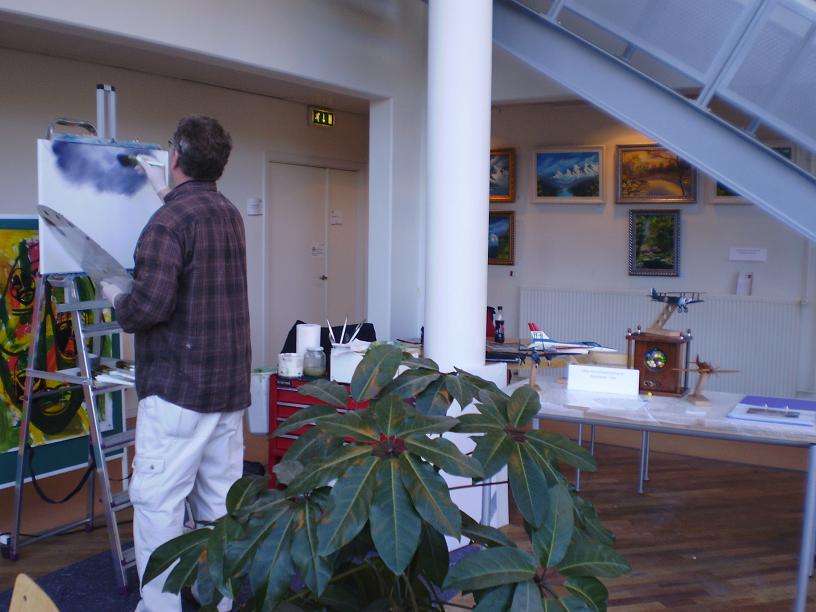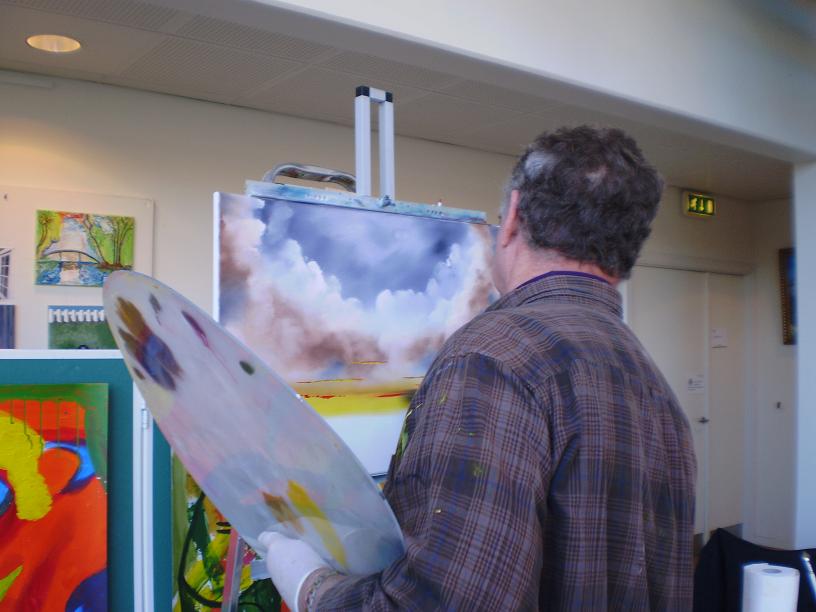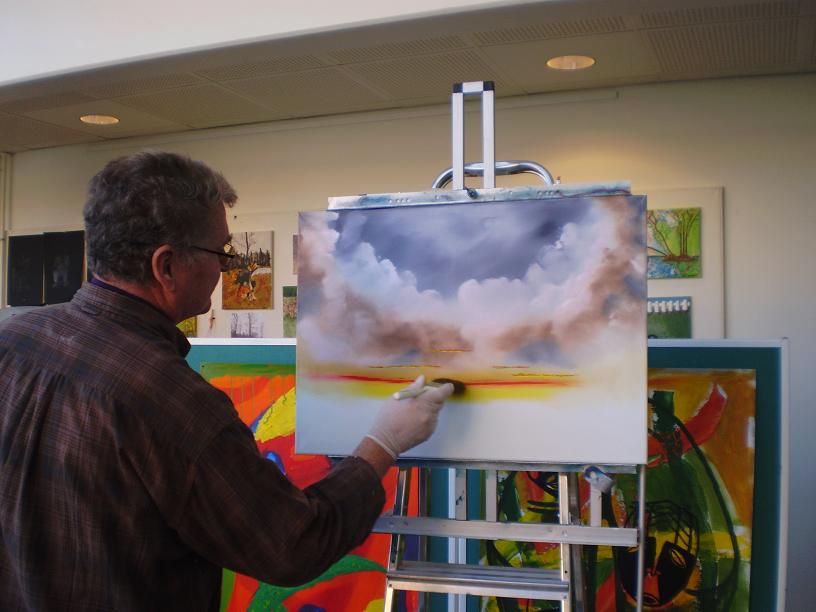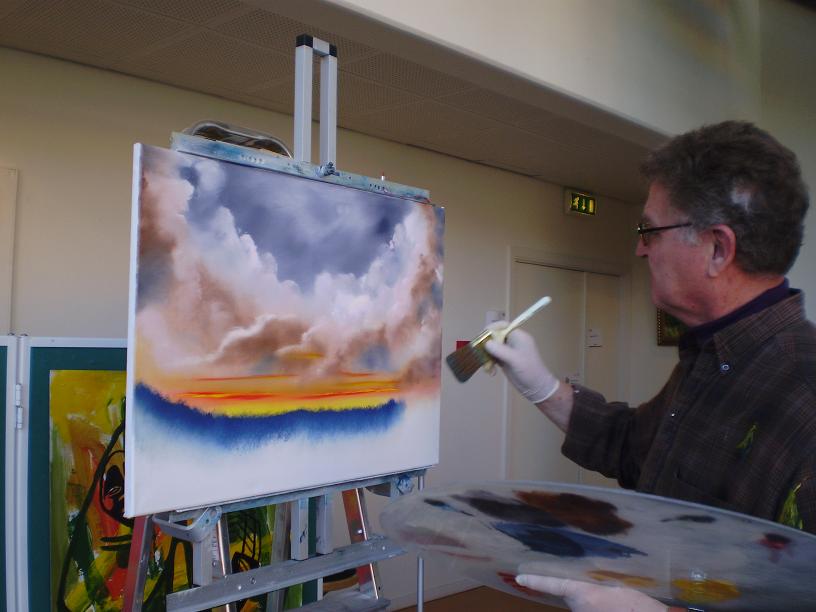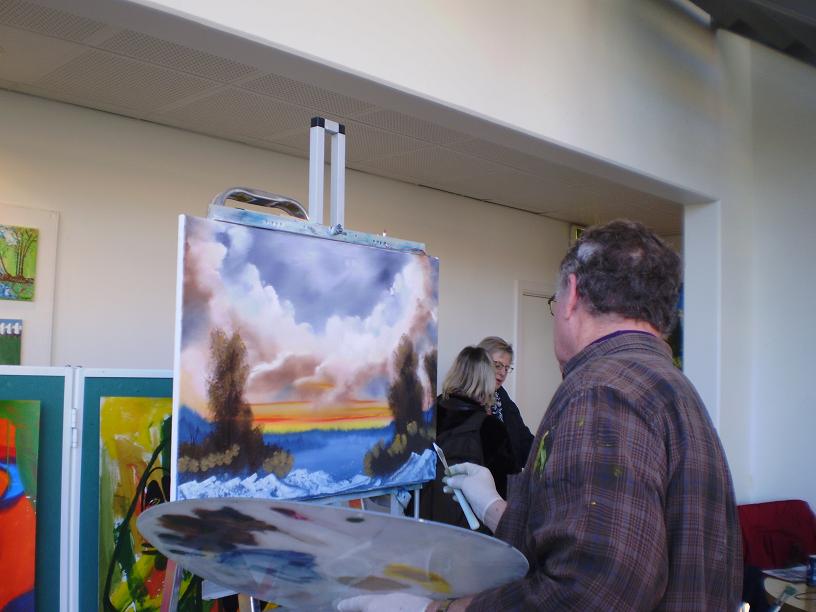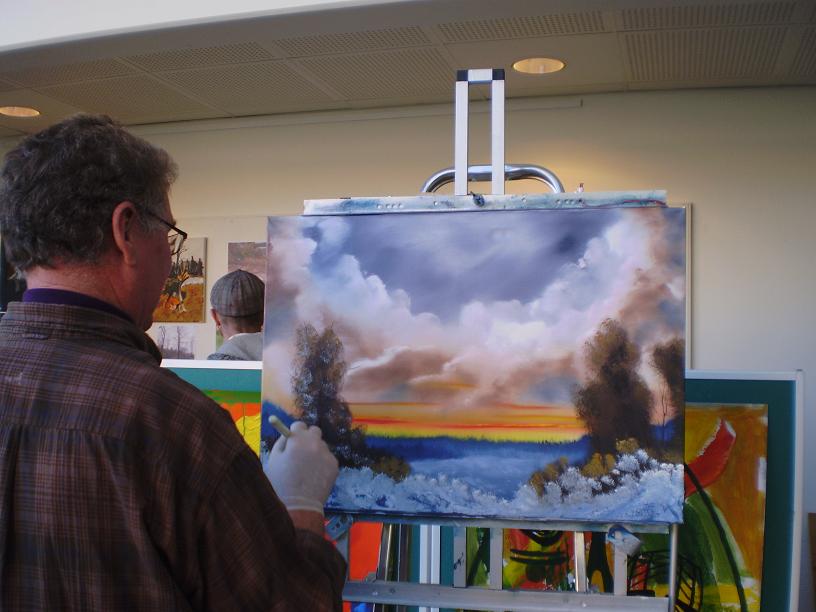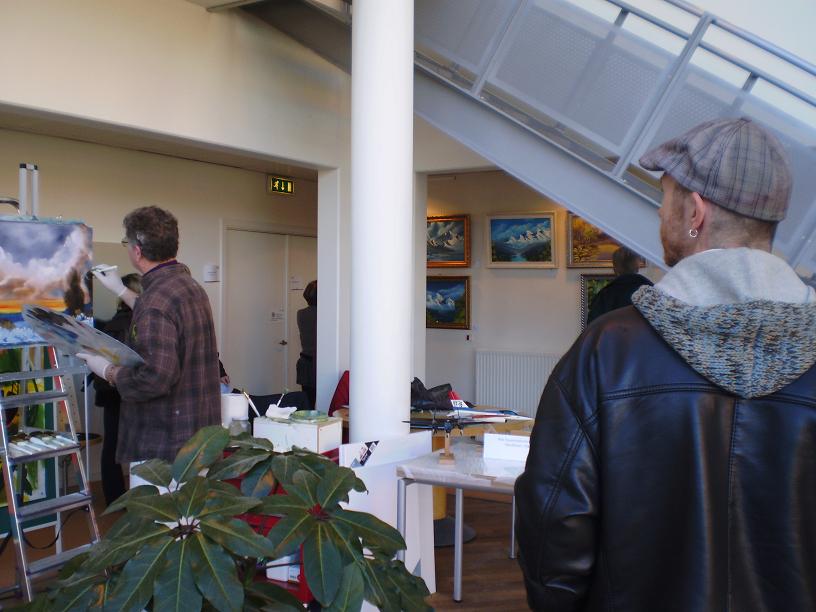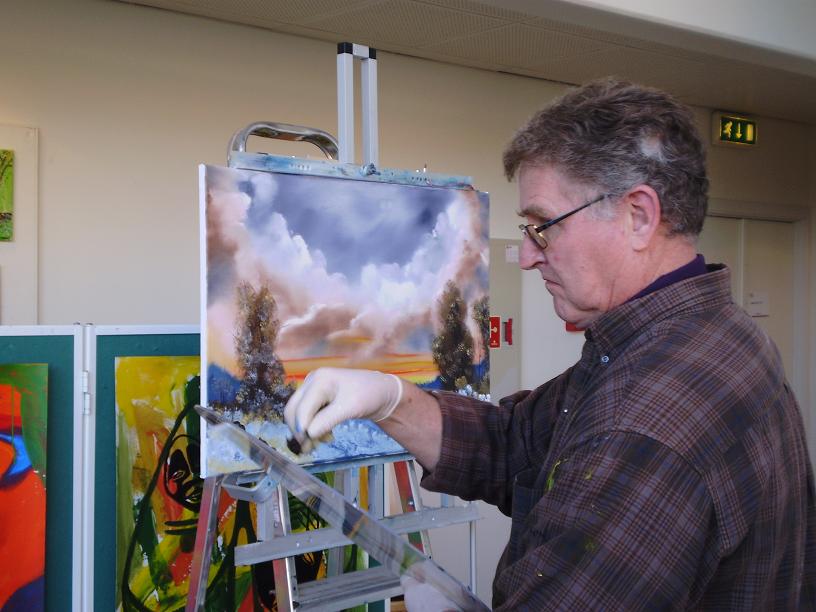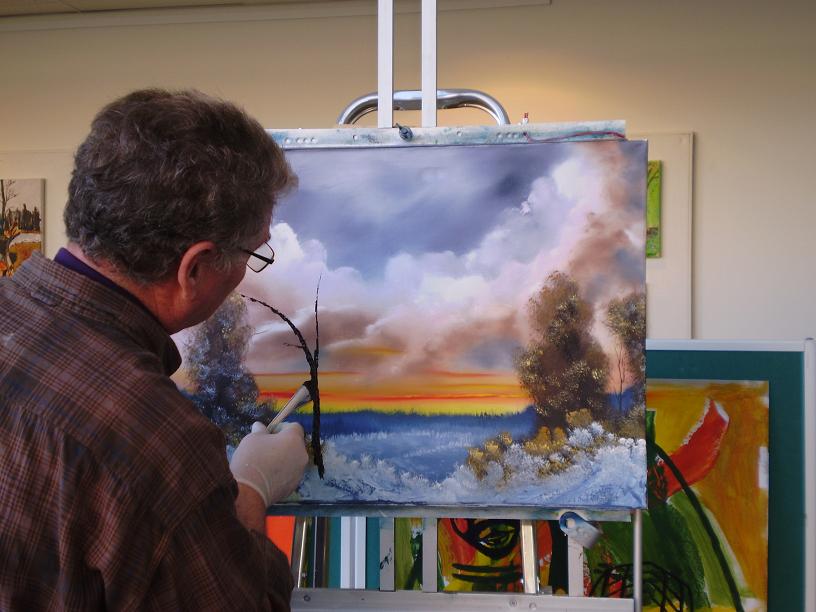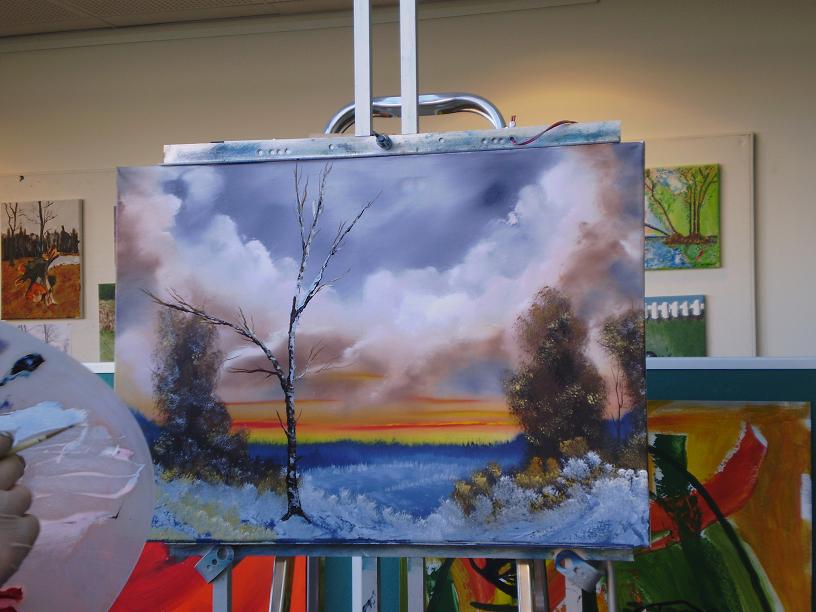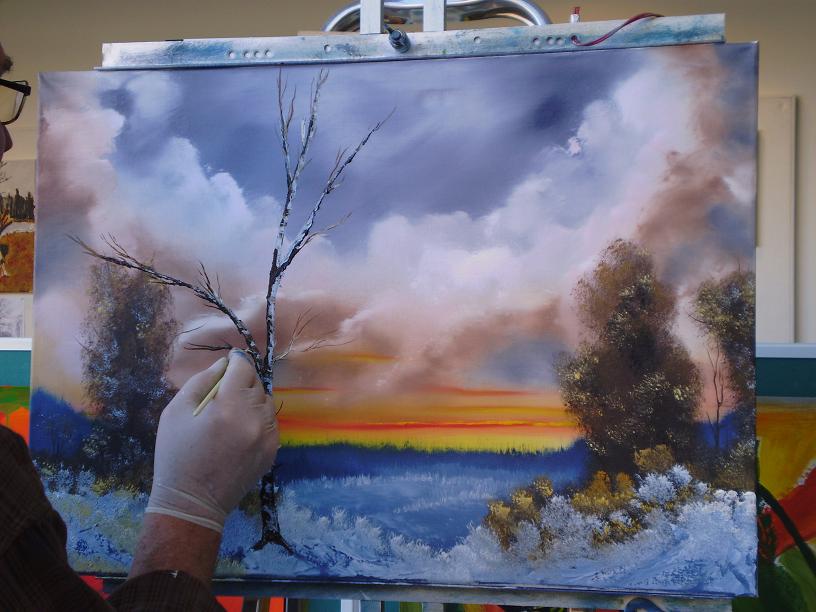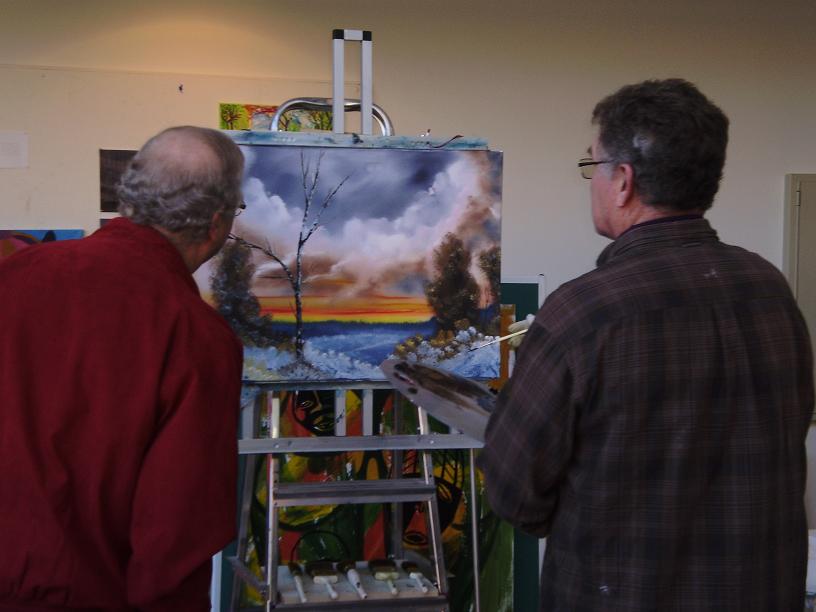 Other artist admiring the work