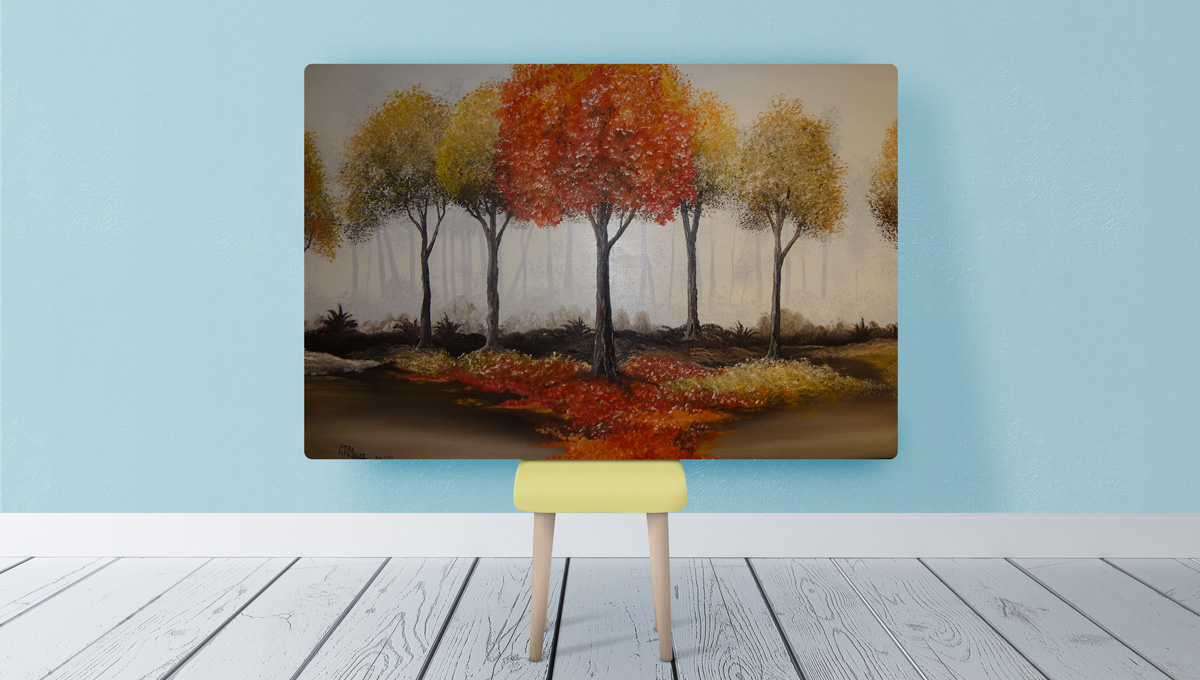 During the past 8-9 years I have studied the art of painting with oils.
I saw a tv-program in the States about a certain technique called wet-on-wet which fascinated me so much I just had to learn how to paint like that.
So I set out to learn it by studying the technique and then just use the old saying "learning by doing".
The artist who taught this special way to paint with oils has a motto: "There are no such thing as mistakes – only happy accidents".
I think this is so true and it made me keep trying until I got the hang of it.
If you click here I have included a gallery show demonstrating a process of making a unique painting. While at a 2-day exhibition in Hillerød I had the opportunity to set up my easel and do a couple of paintings and my wife took pictures along the way as one of the paintings developed.
There were many other exhibitors and several of them came over to see what I was painting and how I was doing it.
I use only three tools: a 5cm brush, a 2½cm brush, and a pallet knife.
That's all. It's a very fun way to paint. I have taught others the technique and they all say they never thought they could learn to paint – let alone to paint with oils.
Anyway, have a look and enjoy!