Over the years I have sold many of my acrylic paintings – some even on assignment.
Through a good deal of exhibitions, I have had the opportunity to show my art which in turn has inspired people to buy my art.
Thus, the jellyfish you see above was displayed in a local bank in Lynge and one of the employees took one look at it and had to buy it right away – even before the exhibition started.
I enjoy painting a number of different motives – whatever inspires me – as you can see from the variety below, however, I have been asked to paint a specific motif which I also enjoy.
The picture of the lizard below is an example of an assignment I got.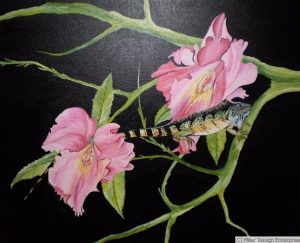 Anyway, I hope you will enjoy looking at my paintings – I enjoy making them!