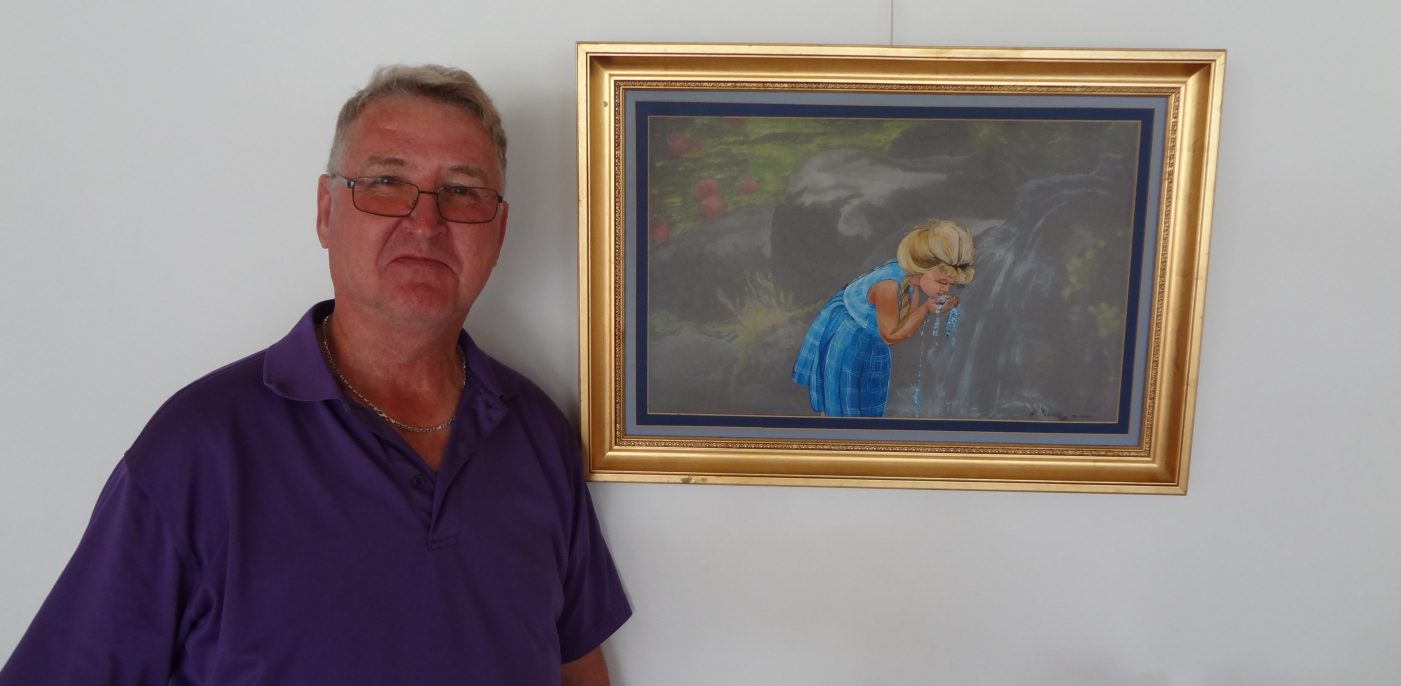 My name is George Robert Miller.
I was born in Twin Falls, Idaho in USA May 19th, 1948.
I grew up with my parents, younger brother and younger sister and a lot of aunts, uncles, and cousins.
One of my aunts – Aunt Audrey – was blessed with very artistic abilities and painted beautiful pictures with watercolors.
Perhaps I got my artistic skills from her – who knows.
My siblings and I lost our mother at a very early age and we moved to California to live with one of our Aunts and Uncles. We were adopted and received a new name and I was hence named George Robert Godown.
Many years later I decided to change my last name back to Miller – but many of my early paintings and drawings have my adopted name on it.
When I was a young boy I used to mow the neighbor's lawn. This neighbor was a painter.
She would let me see her paintings. I fell in love with one of her paintings and wanted to give it to my mother for Mother's Day.
My neighbor said I could mow her lawn for 3 months without pay and instead I would get that painting. So I did. I was very proud to give the painting to my mother.
Having seen our neighbors paintings I decided I wanted to be able to do the same and so I started to draw and when I went to High School I took art classes to improve my abilities.
Since then I have loved to paint – over the years have experimented with a variety of painting styles and painting surfaces.